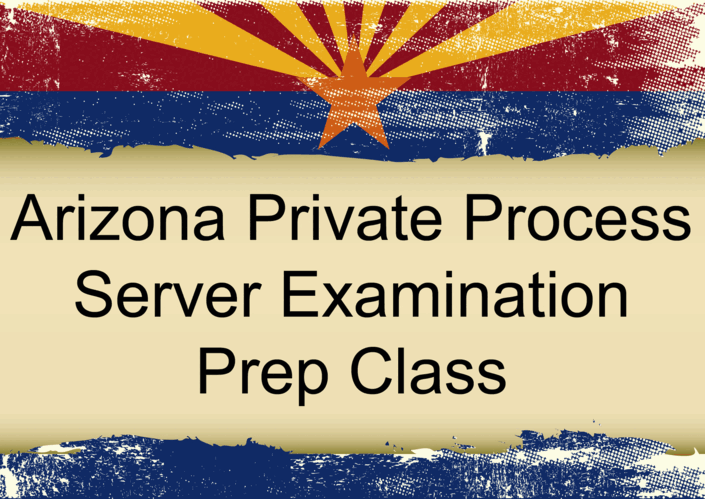 Private Process Server Certification Examination Prep Class - Arizona
The information you need to pass the test the FIRST TIME!
"...today I took my PPS Examination - I passed on the first go! It was definitely due to the major help I received from your training course. I wanted to say thank you for making it such a comprehensive training!"
- James, Process Server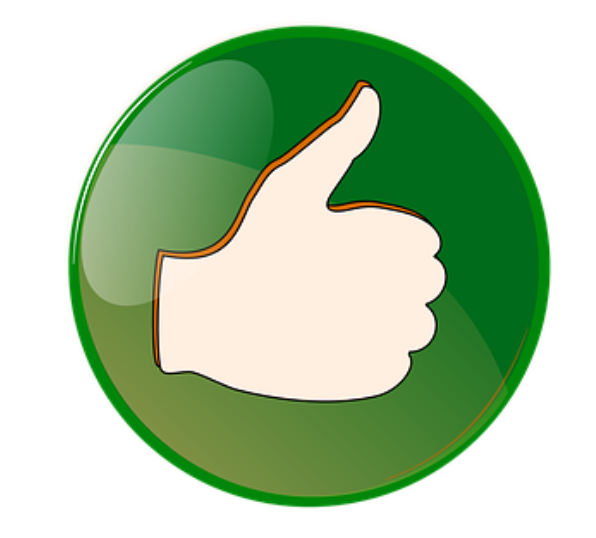 "I took your course to study for the Process Server Exam and passed the first time without a problem. Thank you so much and I appreciate how in depth your test prep course went. I look forward to using your continuing education courses!"
- Michael DeVries, Process Server
Congratulations on your decision to become an Arizona licensed private process server! This is a very exciting and potentially lucrative profession.
Before being able to work as a process server, you will be required to pass the exam for the county in which you will register.
If you are looking for help studying and passing the Arizona Private Process Server's Exam, you've come to the right place!

We strongly recommend taking a preparation course before the exam as most test takers do not pass the first time.
About Your Instructor
I'm Christine, a licensed and working Arizona Process Server and agency owner since 2008 and I scored 100% the FIRST TIME! In fact, I was a little freaked out when they called to tell me - even the clerk was surprised (I guess she doesn't get to make those calls that often).
Why should you take this course from me?
I work in this industry day in and day out and share the nuances of the law and practical scenarios to help you absorb the information better. This will help you interpret the questions and determine the most correct answer.
I do not simply read the material to you but discuss the intention of the language (shall versus may, etc.)
You are taught by an approved Arizona Supreme Court instructor who is also a Certified Law Enforcement Instructor and University instructor.
I have taken this test, passed it with flying colors and teach this course throughout the year. I am very familiar with the subject matter and the rules and regulations.
Since I am actively working, I can tell you what information is most critical and will impact not only your test but the way you will do your job once licensed.
This online, available 24/7, self –paced course provides:
Twenty-two lessons with over six (6) hours of video training
Knowledge checks after each lesson
Your own downloadable Process Server Exam Preparation Manual
Two Practice Tests
Take the class in the comfort of your home, on your phone on the go, or practically anywhere with an internet connection.
Save money on gas and commute time too!
We fast track you with the not only the knowledge to pass your test, but things that will help you as you start and grow your process server business.
Get a coupon for discounts on other classes
We recommend that you take this course as soon as you have registered for the exam so that you will be familiar with the concepts and information.
Not so good at D.I.Y.? We offer an available option, at the time of purchase to upgrade to a one on one session with me, so you can ask any questions and go over any parts where you are uncertain. And, additional sessions are available as needed, closer to the exam.
Arizona Process Server Continuing Education Credit
This is NOT valid for CE credit BEFORE you are licensed. But, you CAN take the class after you are licensed and receive 6 hours of CE credit. Please request your certificate after completing the course.
This course covers the exam curriculum for the entire state of Arizona, and all counties of licensing.

Maricopa, Pima, Pinal, Yavapai, Mohave, Yuma, Coconio, Cochise, Navajo, Apache, Gila, Santa Cruz, Graham, La Paz and Greenlee.
What are you waiting for? Get started on your new profession now!
**This course is available for 7 CE hours.
This course is closed for enrollment.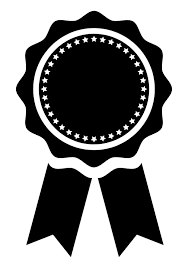 "I took your course and passed the Pima County process server exam a couple of weeks ago. I'm now waiting for a date to proceed with credentialing. Could not have done it without your course."
- Gilbert R, Arizona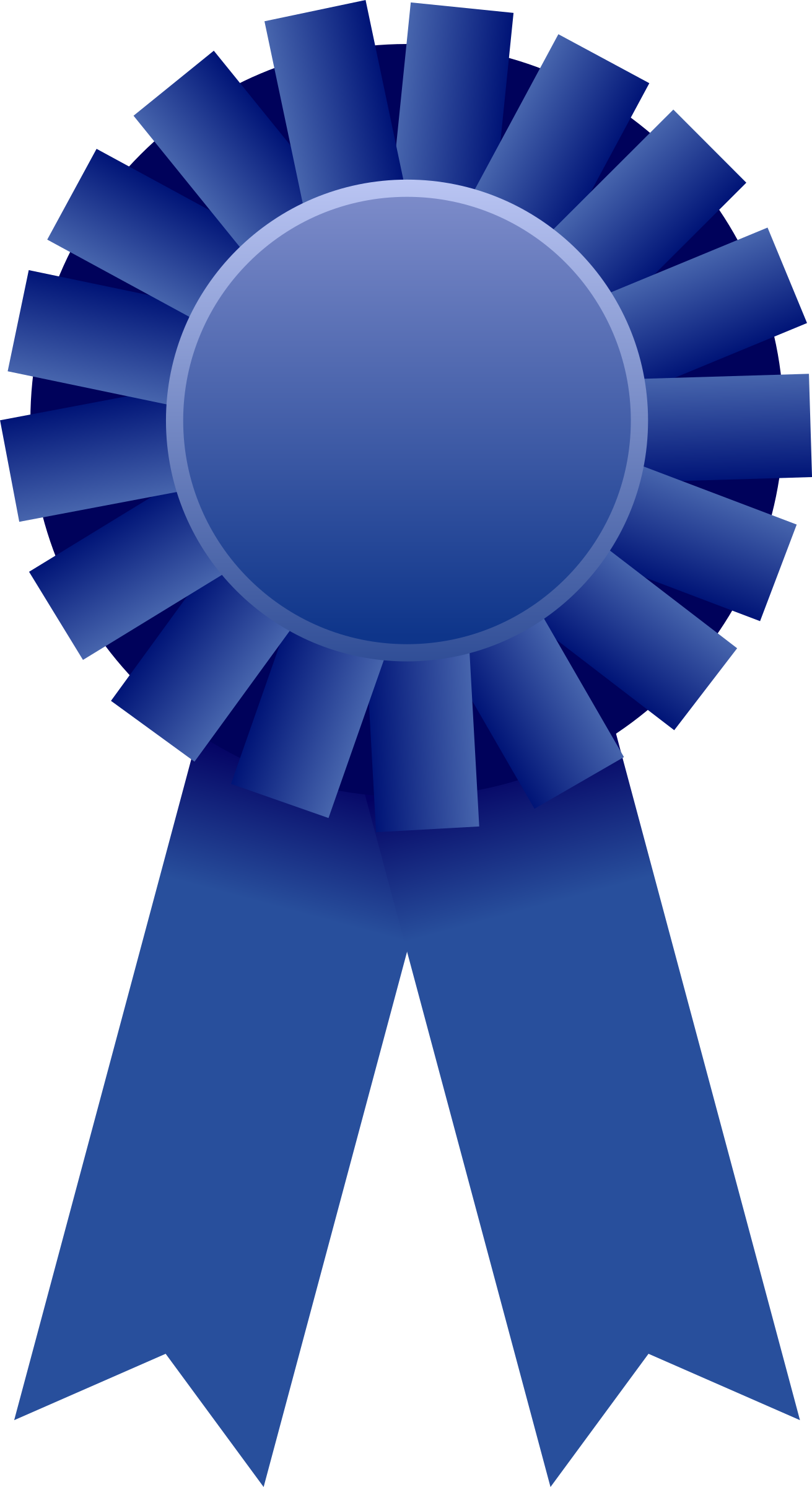 "About two months ago I registered for one of your classes. It was the Arizona Private Process Server Examination Prep Class. This was by far a great tool to help me prepare for the exam. I just recent took the exam last Thursday (2/8/18) and passed on my first attempt. I just wanted to thank you for creating these classes, and I look forward to enrolling in more of your classes & training!"
- Tyrone Sterling, Arizona Process Server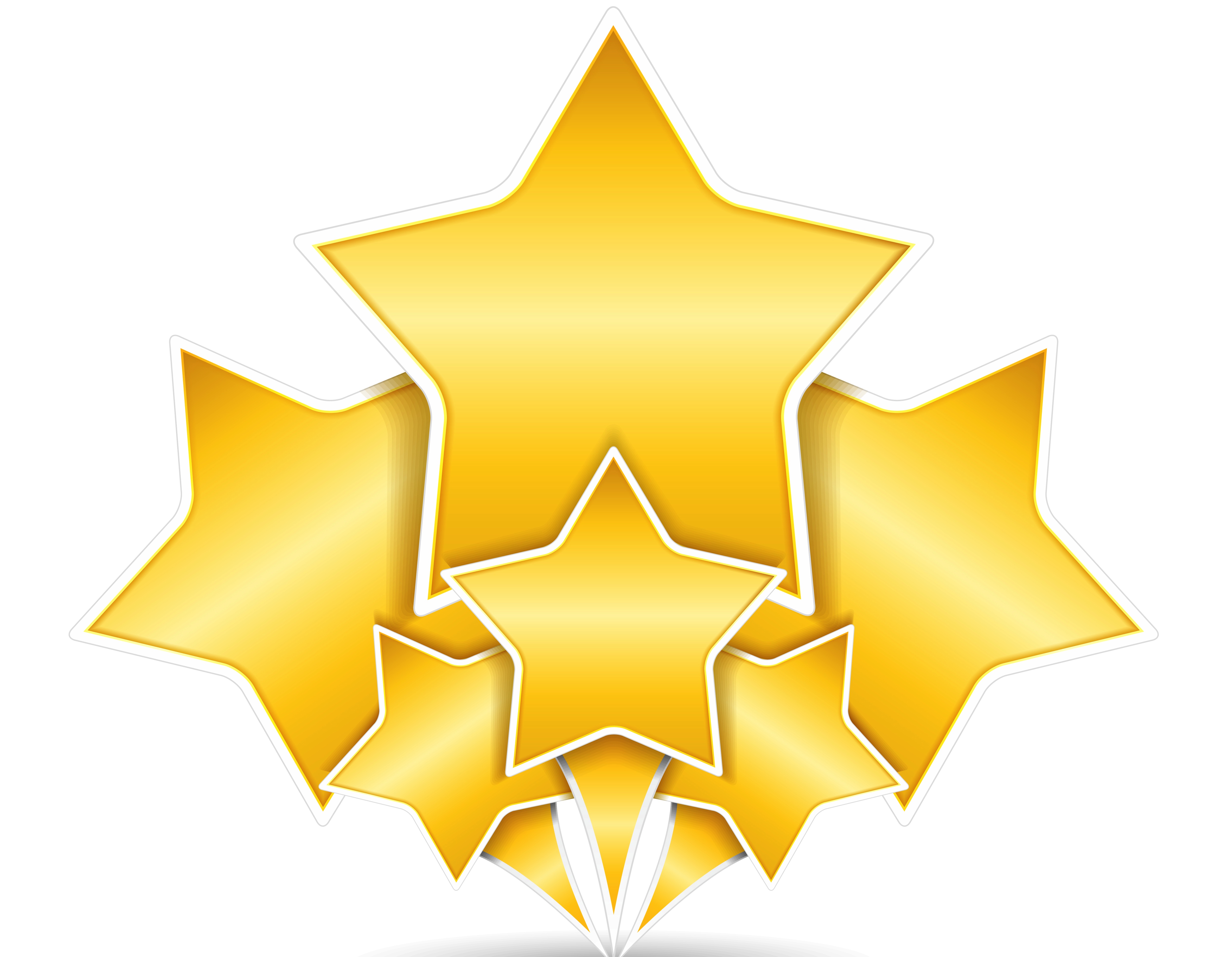 "Christine was a tremendous help to me in preparation for the process server exam. Even taking time tutoring me while she was out of state!"
- Scott Brukhardt, Arizona Process Server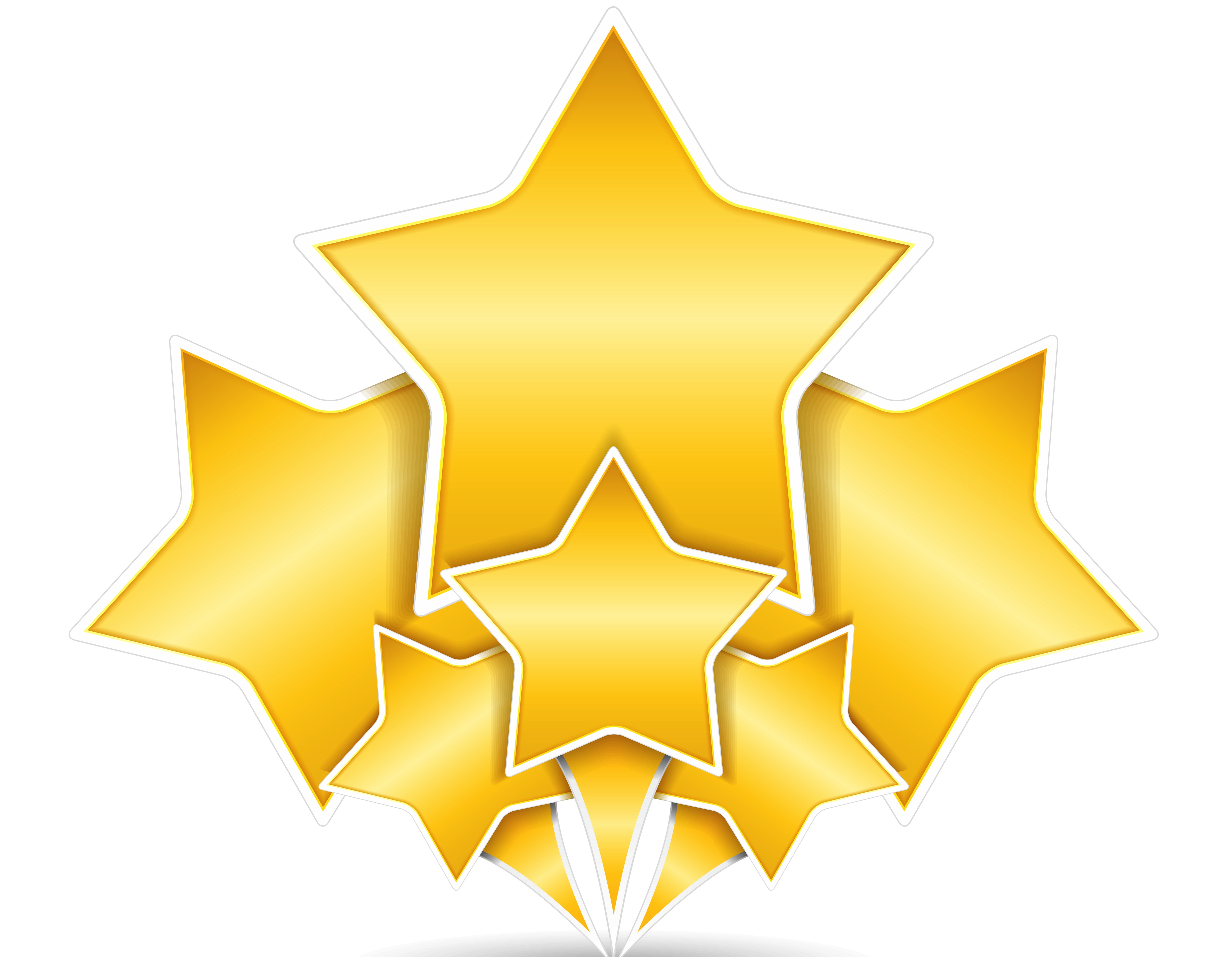 "I have had the pleasure of knowing Christine for the past 5 years. When I first started my Private Investigations business in Arizona, Christine was one the first people that sat down with me and explain the rules and laws of Arizona. Last year I took on the added service of Process Serving. Once again, I contacted Christine to help my son and I prepare for the Arizona Process Servers test. Christine's knowledge, one on one tutoring style, and explanation of the Court Rules, and Arizona laws were on point with what we needed to know for the test. I would highly recommend Christine, if your planning on either starting a private investigators or process serving business."!"
- Bob Nalett, Lawman Investigations, & Vice President, Arizona Association of Licensed Private Investigators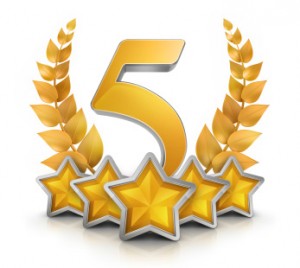 "Recently completed Christine's course on Process Service. Good course!"
- Don L., Process Server
This course is closed for enrollment.
Your Instructor
Christine combines her personality and experience in her consulting, educational, and entrepreneurial endeavors.
She is the owner of, and supervisory investigator for, Strategic Intelligence Services PLLC, a global full-service private investigative and process service agency located in Arizona and Oklahoma.
Christine is a qualified Expert Witness in the area of police procedure and culture.
She provides startup and marketing assistance to legal professionals and small business owners, including coaching, mentoring and training.
Christine also helps business owners , legal professionals and others teaching virtually in her school Continuing Education and Training.
She provides marketing opportunities for private investigators, process servers and local business owners through her online directories PrivateInvestigatorSource.com, ProcessServerSource.com and LoveALocal.com and helps launch businesses through her highly acclaimed The Profit Track program.
Christine combines a love for her work and charitable causes in Help Solve The Case, which donates investigative resources to review, investigate, and solve cold cases. They are continually seeking cases, investigators and citizen help.

Past companies created and owned by Christine include Flat Rate Process Service, a directory of participating nationwide process server agencies, FingerprintingUSA, providing training, industry resources and continuing education to fingerprinting services providers nationwide, and SiteMadeSimple.com, offering internet marketing, website development and e-commerce solutions for businesses.
Prior to becoming an entrepreneur, Christine spent over seven years at Citigroup in her role as Vice President, Marketing, Communication and Production. Before joining Citi, Christine worked as a police officer in South Florida, in the positions of officer, detective and sergeant.

Christine volunteered her time with the Maricopa County Sheriff's Office Posse instructing, as one of the DUI Task Force Coordinators, as part of the Dignitary Protection Team, and facilitating interstate prisoner transport. Christine was a Board Director for Dress For Success of NE Florida and supported the Humane Society of NE Florida.
Christine holds a Master's Degree in Business Organizational Management, a Bachelor's Degree in Criminal Justice/Psychology and has completed over 160 continuing education classes. Christine consults in both the business and criminal justice areas and she relishes the chance to tell a good story or provide technical expertise. In 2016 Christine was featured as a guest speaker on marketing for the Arizona Association of Licensed Private Investigators (AALPI), in 2014 a featured investigator for Investigation Discovery ID TV, and she also enjoyed her on screen role as a police officer in The Maddening, a motion picture starring Burt Reynolds and Angie Dickenson.