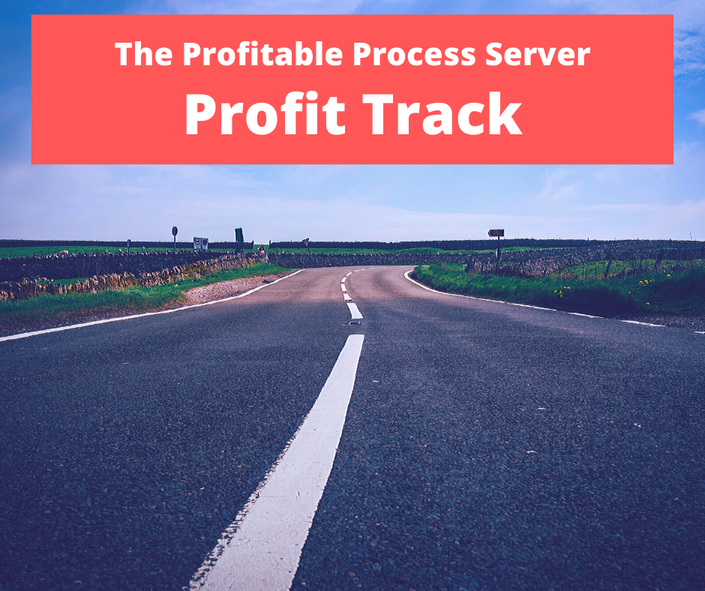 Create Your Profit Track
Get on The Profit Track with your business in under 24 hours!
GET ON THE RIGHT TRACK - The Profit Track
Yes, you thought it would be fun to start your own business but now you are stuck dealing with things you never thought of. Like:
"How do I get customers?"
"Why doesn't my website do a damn thing?"
"Why are these clients so difficult?"
"Why am I still BROKE?"
"How come THEY can do it but I can't?"
Because you are LOST! You are following misguided directions or worse yet you have NO directions and are playing it on a whim.
Did you know that one simple deviation can take you WAY OFF COURSE?
It's like getting off on an exit too soon and then having to backtrack. PUT ON THE BRAKES and take a second.
Back in the old days, you had to navigate with a map book or map. Yes, and roads could creep up like nothing in between the one or two years that those things were printed - or not.
Now you have GPS and those things can get you in a bind if you don't update your software frequently. What you think is a help just might not be.
Okay, so enough of the analogies but after all, I'm advertising The Profit Track and so I have to ad lib a little bit and sometimes you need a good illustration for it to all make sense.
You can have the best vehicle out there - your car or your skills - but if you are on the wrong road, it doesn't matter how fast you go - you may not get there!
I am offering a chance to WIN THE RACE(okay, so I can't help it)!
CREATE YOUR PROFIT TRACK with me!
I will be your personal mentor to create or RECREATE your business from the ground up. Just like playing the perfect golf course designed by the pros, you will have YOUR OWN profit track created just for you, by you and me.
When you work with me, you get to join the WINNING team.
I am going to tell you EVERYTHING that has allowed me to start and grow a six figure business by myself. With no paid ads and NO sub-contracting.
You will learn value, how to determine yours and communicate it to your clients. It will be a HELL YES to have clients work with you at a rate you set.
We will talk about what a proper website is and what it's supposed to do for you. And you will learn where you can create one FOR FREE that works FOR FREE.
You will learn ORGANIC marketing and SEO and see how using PULL MARKETING gets clients to come to YOU.
No beating the streets, getting doors slammed in your face or paying for a bunch of pencils, pens and mouse pads - UGH!
We can also develop a quick strategy and implement so that you can get money FAST.
When you sign up to work with me and CREATE YOUR PROFIT TRACK, you get:
1) FIRST ACCESS, and lifetime access to THE PROFIT TRACK program and best yet, you get to help me create it.
2) You get TWO GROUP LIVE CALLS with me each month
3) You get ONE HOUR one on one with me each month.
4) You get access to 24 HOURS TO STARTUP.
5) You get access to GRAB MORE CUSTOMERS WITH GOOGLE ON STEROIDS.
Plus BONUSES:
1) You get the CONFESSIONS OF A PROFITABLE PROCESS SERVER course.
2) You get the PROCESS SERVER SAFETY course.
3) You get the WORK SMARTER, NOT HARDER course.
4) You get the CASH IN ON CUSTOMER SERVICE course.
5) You get the PROCESS SERVER SYSTEMS course.
And probably more stuff I will throw in.
What is the VALUE of this? PRICELESS!
Your Instructor
Christine combines her personality and experience in her consulting, educational, and entrepreneurial endeavors.
She is the owner of, and supervisory investigator for, Strategic Intelligence Services PLLC, a global full-service private investigative and process service agency located in Arizona and Oklahoma.
Christine is a qualified Expert Witness in the area of police procedure and culture.
She provides startup and marketing assistance to legal professionals and small business owners, including coaching, mentoring and training.
Christine also helps business owners , legal professionals and others teaching virtually in her school Continuing Education and Training.
She provides marketing opportunities for private investigators, process servers and local business owners through her online directories PrivateInvestigatorSource.com, ProcessServerSource.com and LoveALocal.com and helps launch businesses through her highly acclaimed The Profit Track program.
Christine combines a love for her work and charitable causes in Help Solve The Case, which donates investigative resources to review, investigate, and solve cold cases. They are continually seeking cases, investigators and citizen help.

Past companies created and owned by Christine include Flat Rate Process Service, a directory of participating nationwide process server agencies, FingerprintingUSA, providing training, industry resources and continuing education to fingerprinting services providers nationwide, and SiteMadeSimple.com, offering internet marketing, website development and e-commerce solutions for businesses.
Prior to becoming an entrepreneur, Christine spent over seven years at Citigroup in her role as Vice President, Marketing, Communication and Production. Before joining Citi, Christine worked as a police officer in South Florida, in the positions of officer, detective and sergeant.

Christine volunteered her time with the Maricopa County Sheriff's Office Posse instructing, as one of the DUI Task Force Coordinators, as part of the Dignitary Protection Team, and facilitating interstate prisoner transport. Christine was a Board Director for Dress For Success of NE Florida and supported the Humane Society of NE Florida.
Christine holds a Master's Degree in Business Organizational Management, a Bachelor's Degree in Criminal Justice/Psychology and has completed over 160 continuing education classes. Christine consults in both the business and criminal justice areas and she relishes the chance to tell a good story or provide technical expertise. In 2016 Christine was featured as a guest speaker on marketing for the Arizona Association of Licensed Private Investigators (AALPI), in 2014 a featured investigator for Investigation Discovery ID TV, and she also enjoyed her on screen role as a police officer in The Maddening, a motion picture starring Burt Reynolds and Angie Dickenson.
Courses Included with Purchase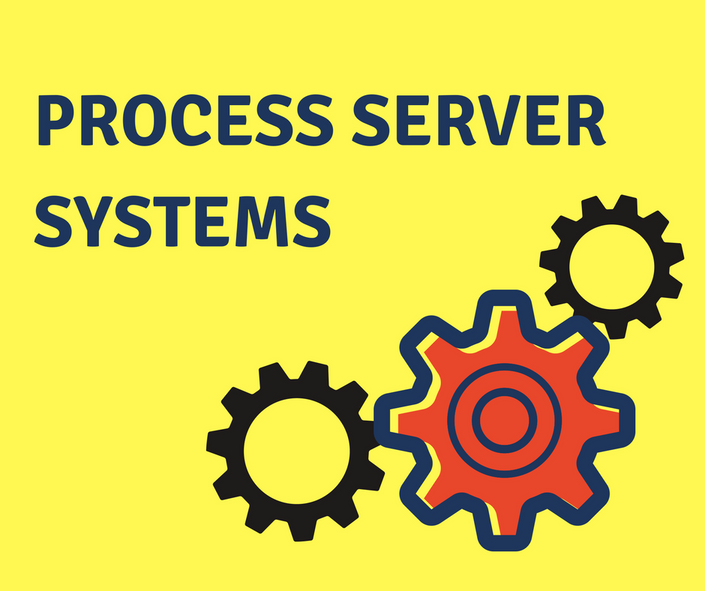 Process Server Systems
Work Smarter Not Harder as A Process Server, Saving Time and Making More Money
$39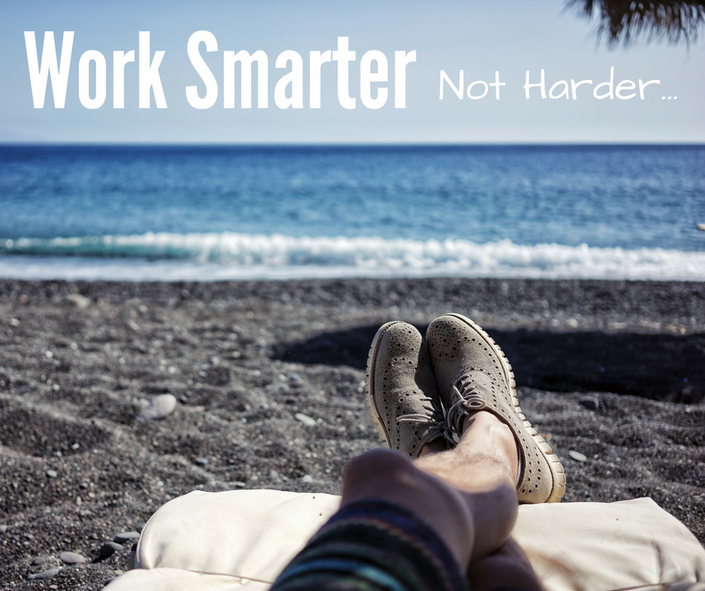 Work Smarter, Not Harder...
Marketing Your Private Investigator or Process Server Business
$49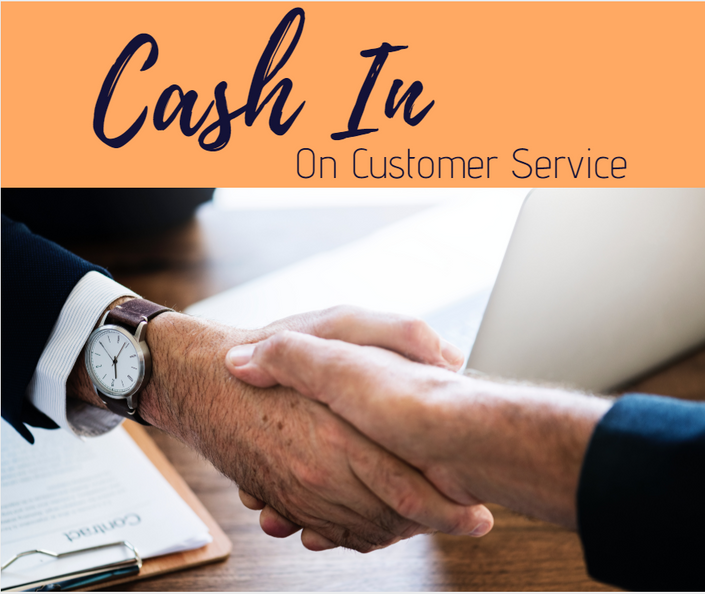 Cash In On Customer Service
The Right Attitude Might Be Worth Millions
$49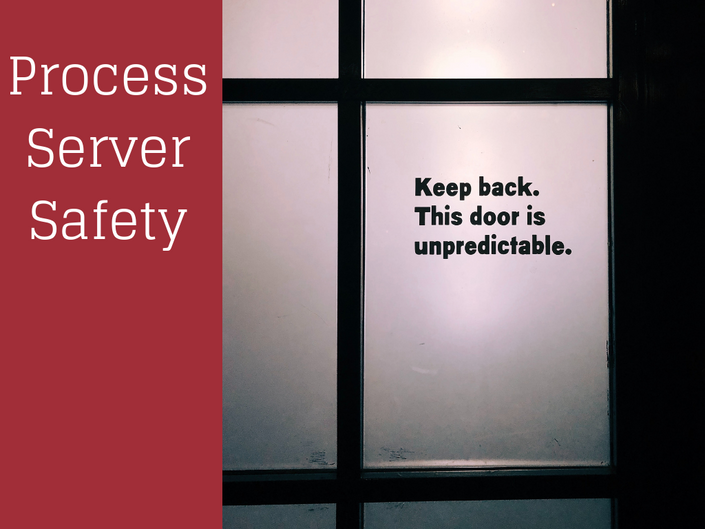 Process Server Safety
Because You Don't Know What's Behind That Door
$39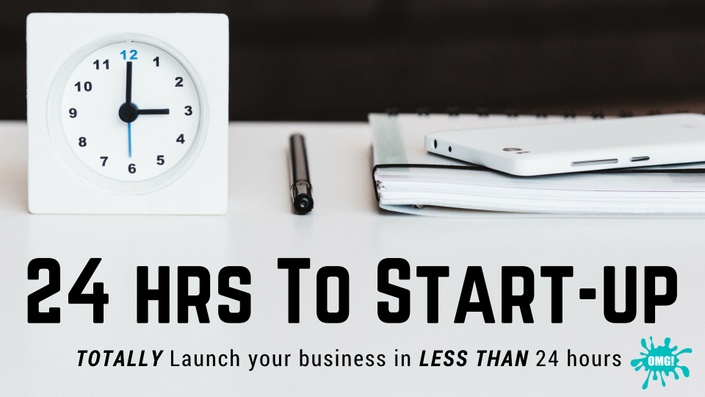 24 Hours To Startup - For Process Servers
Start your Process Server business in under 24 hours for under $100!
$997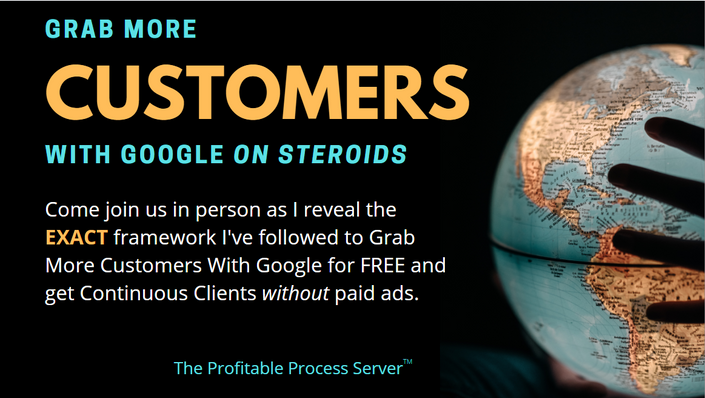 Grab More Customers With Google ON STEROIDS!
What you ABSOLUTELY need to know to rank high, get visibility, AND MOST OF ALL GET CLIENTS with Google FOR FREE!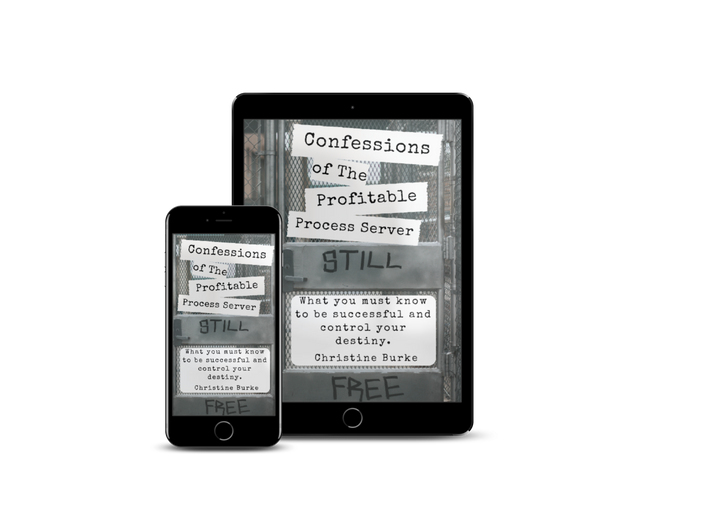 Confessions Of A Profitable Process Server
Original Price: $1,173
This course is closed for enrollment.