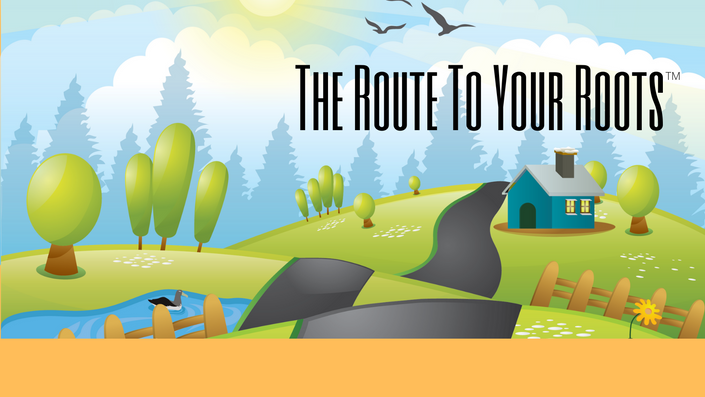 The Route To Your Roots (TM) - Using DNA For NPE, Adoptees And Unknown Parentage
Find Your Biological Family Quickly And Easily Using My Proven System!
Wouldn't it be so awesome to quickly and easily find your biological family? Now you can!
Four years ago, I got the surprise of a lifetime when my DNA revealed that I was not who I thought I was, and instead was an NPE: Non-Parent Expected. Yep, my "dad" was not my birth father. To add further insult to injury, I learned that my mother was an NPE too! That meant that I only knew potentially 1/4 of my family AND my mother had dementia so was no help. No brothers and sisters or family that would, or could help. I was left flailing and on my own.
I went from here to there, posted on social media, waited and prayed with search angels, all to no avail. No one could figure it out. I even paid the "experts" and was resorting to the exorbitant fees ($3,700 from Ancestry) because I HAD TO KNOW. I literally couldn't take it any more.
Instead of giving in, I put my investigative skills to work and finally "got it." I realized that I had been going about finding my father and my biological family the wrong way. Once I had the roadmap. aka the "Route", everything was suddenly clear. I had wasted four years, sitting by with promises and false direction. Now I want to hand that to you, so you are at no one's mercy and you can finally have the answers you crave.
Find your biological family quickly and easily using my Route To Your Roots (TM) program. Through the remarkable use of DNA, technology and genealogy, it is possible to find your family biological family quickly and easily. It really is that simple. I'm living proof.

Instead of spending many months or a million bucks on solutions that go nowhere, endlessly experiencing every emotion available, let the DNA do the work for you.
Along with a complete genetic profile, the available technology and our training, you will have all the tools needed to locate your biological family many times a matter of weeks, days or hours.
Our jam-packed self-paced training includes:
The background on genetics and genealogy and how it applies to your situation
Locating, identifying and understanding the technology needed
Hands-on training working with real DNA profiles and genealogy data
A private online group where you can get help from other students, vent if you need to, and ask questions of your instructor
How-To videos showing my techniques and best practices
A workbook with cheat sheets, check lists and shortcuts
How Do I Attend?
The course is self-paced so you can attend when you want and how you want (Computer, iPad, Phone, Tablet). This enables you to have time to absorb the lesson and implement it on your own, with your DNA results, going at your own pace.
As a bonus, to continue building your skills, we have a private group specific for this training, where you can ask questions, speak with other students and your instructor, while further honing your skills as you work on your relatives and your tree.
Why Take This Class?
I understand your pain, frustration and need for ANSWERS! With biological evidence and a genetic profile you CAN find your biological family quickly and easily. Why would you not, when DNA can lead the way?
Why This Instructor?
Because I have been in your position. I tried and failed and then found the solution.
I didn't choose to learn DNA and genetic genealogy, it chose me when I found out that almost my entire family was not as I had known it. I had to start from scratch and over close to 5 years, I've immersed myself in everything genetics, genealogy and have developed the quickest way to the results - be it my family or yours.
I am able to take something that was totally devastating and turn it into something amazing, continuing my passion making a difference. Enroll today to join me to find your biological family, to finally feel free and know yourself!
Your Instructor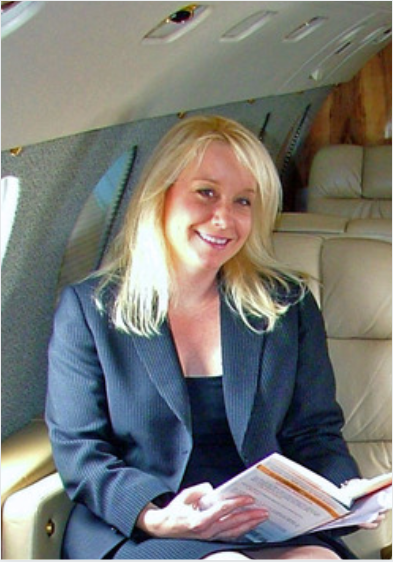 Christine combines her personality and experience in her consulting, educational, and entrepreneurial endeavors.
She is a retired police detective and sergeant and law enforcement trainer.
She is the owner of, and supervisory investigator for, Strategic Intelligence Services PLLC, a global full-service private investigative and process service agency located in Arizona.
Christine is a qualified Expert Witness in the area of police procedure and culture.
She combines a love for her work and charitable causes in Help Solve The Case, which donates investigative resources to review, investigate, and solve cold cases, wrongful convictions and DNA and genetic genealogy cases.

Christine worked as a police officer in South Florida, in the positions of officer, detective and sergeant.

Christine volunteered her time with the Maricopa County Sheriff's Office Posse instructing, as one of the DUI Task Force Coordinators, as part of the Dignitary Protection Team, and facilitating interstate prisoner transport.
Christine was a Board Director for Dress For Success of NE Florida and supported the Humane Society of NE Florida.
Christine holds a Master's Degree in Business Organizational Management, a Bachelor's Degree in Criminal Justice/Psychology and has completed over 200 continuing education classes.
Christine consults in both the business and criminal justice areas and she relishes the chance to tell a good story or provide technical expertise.
In 2016 Christine was featured as a guest speaker on marketing for the Arizona Association of Licensed Private Investigators (AALPI), in 2014 a featured investigator for Investigation Discovery ID TV, and she also enjoyed her on screen role as a police officer in The Maddening, a motion picture starring Burt Reynolds and Angie Dickenson.
This course is closed for enrollment.