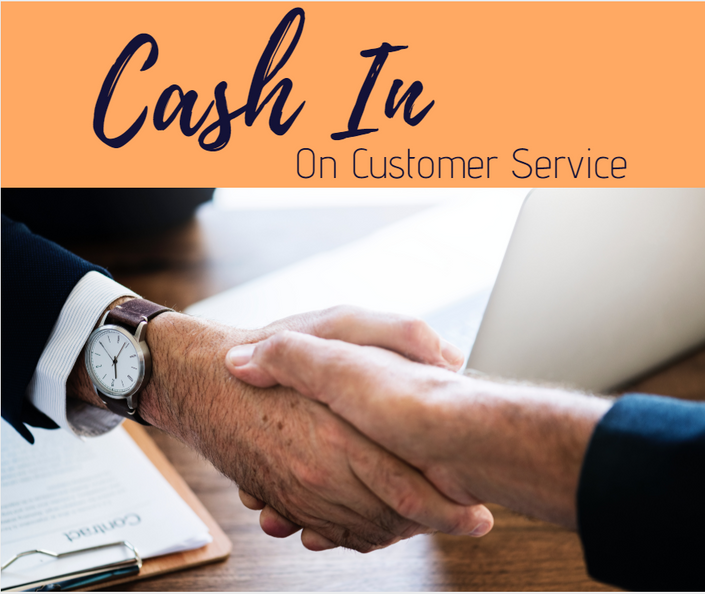 Cash In On Customer Service
The Right Attitude Might Be Worth Millions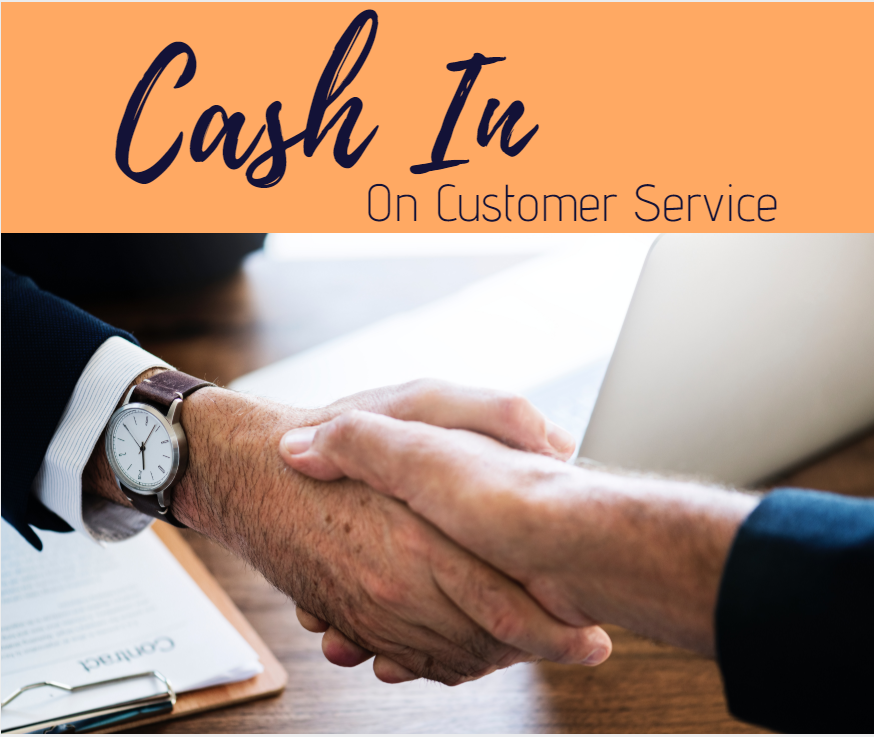 Yes, you read it right. Your attitude towards your customers is directly related to your bottom line.
Like it or not, it's true and I'm going to show you in this course.
I'm sure you are thinking, "I'm not a big company!, or "It's not that big of a deal" but it really is.
Think about it. When is the last time YOU had crappy service somewhere...and what did you do about it?
You more than likely didn't shop there again and told a few friends and social media followers all about it.
I'm sure you were disappointed too, because you TRUSTED that company when you purchased from them AND they let you down.
We've all been there - we just don't want this for OUR business or yours!
That's why you need this course!
--------------------------------------------------------------------------------------------------------------------------------
As a business owner you are busy and focused on the bottom line - get the money and get the job done and GET ME MORE CUSTOMERS!!!!
What if I told you I had an easier and better way. One that would help you work smarter and improve profits?
It's all here in this course and I look forward to sharing it with you :)
----------------------------------------------------------------------------------------------------------------------------------
This course is available for one (1) credit hour of CEand a certificate is available.
Best yet, this class is part of our $18 in '18 program - where you can save on your required continuing education.
NOTE: To take advantage of the $18 in '18 program savings, you must purchase the PROGRAM and not the individual class.
How To Attend:

This course is web-based and available via computer, tablet, phone 24/7.
We always have a C.E.A.T. for you!
Your Instructor
Christine combines her personality and experience in her consulting, educational, and entrepreneurial endeavors.
She is the owner and chief marketing officer for OMG! Outsourced Marketing Guru, catering to entrepreneurs, start-up businesses and established companies. In this role she provides business services including, but not limited to, brand development and strategy, digital marketing, business plans, pricing strategy, product development and motivation! Christine also consults as a change agent implementing process improvement, growth strategy, and best practices.
Past companies created and owned by Christine include Flat Rate Process Service, a directory of participating nationwide process server agencies, FingerprintingUSA, providing training, industry resources and continuing education to fingerprinting services providers nationwide, and SiteMadeSimple.com, offering internet marketing, website development and e-commerce solutions for businesses.
Prior to becoming an entrepreneur, Christine spent seven plus years at Citigroup in her role as Vice President, Marketing, Communication and Production.

Christine was a Board Director for Dress For Success of NE Florida and supported the Humane Society of NE Florida. She is the recipient of the President's Volunteer Service Award and currently volunteers for Shop With A Cop and the National Law Enforcement Memorial and it's Ride and Run to Remember.
Christine holds a Master's Degree in Business Organizational Management, a Bachelor's Degree in Criminal Justice/Psychology and has completed over 144 continuing education classes. Christine consults in both the business and criminal justice areas and she relishes the chance to tell a good story or provide technical expertise.
If you would like to have Christine speak at one of your events, please contact us by email.